District Names New Assistant Superintendent
16 days ago
Boseman Named Assistant Superintendent for Teaching, Learning, & Innovation
Pendleton, SC – Nichole Boseman, Principal at Wren High School in Anderson School District One, has been named Assistant Superintendent for Teaching, Learning, and Innovation for Anderson School District Four. Ms. Boseman succeeds Dr. Charlotte McDavid, who resigned to accept a position in Greenville County for the upcoming school year.
The Anderson School District Four Board of Trustees approved the administration's recommendation at its board meeting on May 8, 2017. The district received 28 applications for the position from a diverse pool of candidates, including seasoned administrators. Information about the candidates was collected from multiple sources. Several rounds of interviews and presentation activities were included in the selection process. References and personnel information were also collected.
"Ms. Boseman emerged as the candidate with the strongest leadership skills set, character, and instructional background," said Dr. Joanne Avery, Superintendent for Anderson Four. "She brings tremendous enthusiasm for teaching and learning and a proven track record for quality leadership. Her talents will complement the outstanding work already in place and the tradition of excellence that Anderson Four is known for throughout the state."
Ms. Boseman received her Bachelor of Arts degree in Secondary English Education from Clemson University and her Masters of Arts Degree in Education with a concentration in Secondary School Leadership. She brings 20 years of experience as an English teacher, assistant principal, Director of School to Work, Director of Freshman Academy, and for the past 5 years has served as principal at Wren High School in Anderson One.
"Ms. Boseman's leadership approach is a perfect fit for Anderson Four," said Dr. Avery. "She has demonstrated success and earned the respect of her colleagues by her commitment to investing time to learn, understand, and then take action. I believe her talents, combined with the current district leadership team, will move Anderson Four to even greater levels of success."
Ms. Boseman is a graduate of the Riley Institute's Diversity Leadership Institute, Institute for New Career and Technology Administrators, TCTC PACE Summer Institute, and AVID (Advancement Via Individual Determination), which is a college readiness program designed to help students develop the skills they need to be successful in college. Additionally, she is a graduate of the S.C. Education Policy Fellows Program. Past memberships with professional and civic groups include S.C. State Diploma Workforce group, United Way Women's Leadership Council, AnMed Hospital Ambassador, Imagine Anderson Board, Pendleton District Workforce Investment Board, and the Chamber of Commerce Education Relations Consortium.
"I feel it an honor and a privilege to be given the opportunity to join a district that represents champions in education who work together to make a successful educational system," said Ms. Boseman. "It is with excitement that I look forward to working with Anderson District 4 students, teachers, community members, and leaders across the district to support teaching and learning. Education is my passion, and I am eager to have the opportunity to join Anderson Four in the capacity of an instructional leader to help continue the success that it has consistently shown over the years."
Ms. Boseman will assume her position with Anderson Four on July 1, 2017.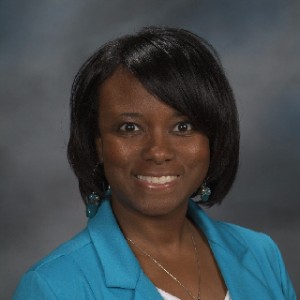 By SchoolBlocks Administrator
Update from Anderson 4 (Oct 1, 3:26pm)
8 months ago
Anderson School District 4 and the staff and students at Townville Elementary mourn the loss of 6-year-old Jacob Hall. Jacob is an innocent victim of an unexplainable act of violence that occurred while he was on his way to the school playground Wednesday afternoon
. Jacob was a delightful child who was full of joy and beloved by his family, friends and all at Townville Elementary School. Despite a strong fight these past few days, his life was cut short by this tragedy that cannot be explained or easily understood. Jacob will not be forgotten. We grieve for his parents and his family. We will wrap our arms around his teacher, his friends and his classmates.




We will continue to provide love and support to all in our schools and community as we work together to get through this tragic event. Townville, you are not alone. It is our hope that we all come together in a state of grace and peace as we support one another in the coming days and weeks. We need each other; we cannot get through this alone.

We ask all to join us in praying for and supporting Jacob's family and the others injured in the shooting.